Hudson Valley Wedding Industry Prepares for the Busiest Season in Years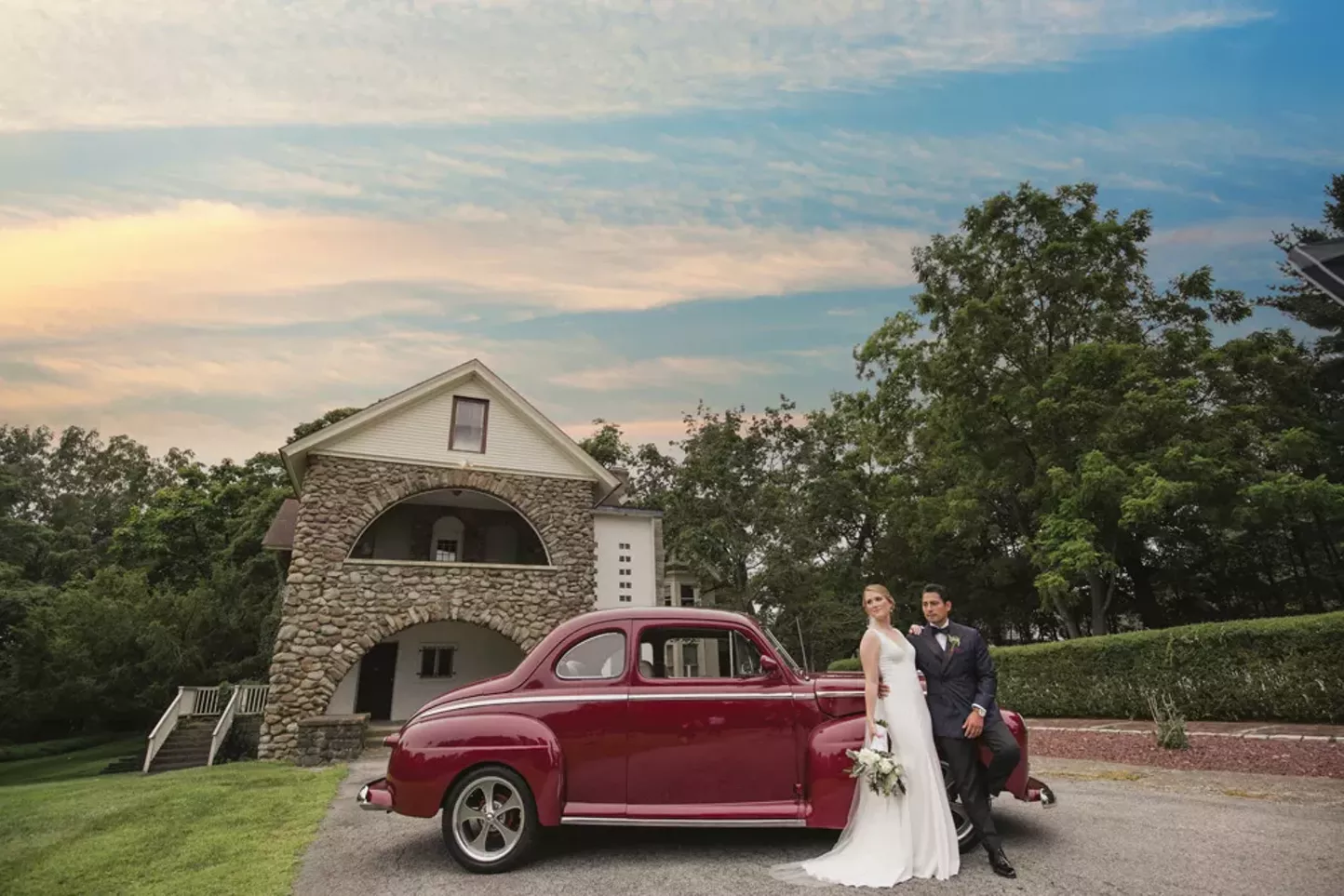 For many couples, planning a wedding involves finding a variety of vendors—wedding planner, caterer, a venue—but this year, and perhaps for a few years to come, the search for such vendors may be more complicated. According to the 2021 COVID-19 Wedding Market Update, the number of weddings in the US dipped to 1.27 million in 2020, down from 2.1 million in 2019, and quite a few of those weddings happened on Zoom, without caterers, planners, or venue. In 2021, the number of weddings almost rebounded to the 2019 figure, although COVID concerns still affected venue choice and guest size.
This year is predicted to be a year when a record number of couples again say "I do" to in-person events. Industry experts predict there will be more weddings than have taken place in the US in decades. Some of the weddings expected to take place this year—or after that—are weddings that were canceled in 2020.
In 2021, the Senate Garage, a popular wedding venue in uptown Kingston, hosted weddings almost every weekend from summer through end of December for the first time since the pandemic began. And the venue has a few dates free in next year. "We continue to have weddings from two years ago that have been pushed into 2022," says owner Judy Tallerman. "So we are still trying to make up for that year and a half that we lost. This year seems like probably the biggest wedding season that we've seen. That's true across the board. That's not only true for our venue. That's true also for caterers, for florists, and event planners. People who have not jumped on early are having trouble now finding those vendors. Some people who would have preferred to get married in 2022 are pushing dates to 2023. So, the people who want to get married in 2023 should start booking quickly, because there has been this sort of rollover effect that I don't think is going to clear itself up until 2024."
The elegant, former industrial space is on the grounds of the Senate House historic site, which offers the option of having events both inside and outside.
"People were holding events inside starting in early August," says Tallerman. "It was scary, but everything went well. There weren't guidelines at the time. The guidelines had been removed so each person we worked with, we talked to them about what they were doing so they could have safe events."
Coping with COVID
Agnes Devereux of the Staatsburg-based Agnes Devereux Catering, which specializes in farm-to-table comfort fare, has not seen much change in wedding menus. Tables are set further apart. The wedding cake is sliced and plated, but not much else. "In the beginning, we did COVID protocols where we served all of our hors d'oeuvres in individual containers instead of on a pass tray. But they lifted those restrictions sometime in the early summer, and then, in terms of food service, everything was pretty much the same."
One change that affected and may continue to affect catering plans is the number of guests who cancel, sometimes at the last minute."One of the big things was that numbers constantly changed, up to the last minute, due to people canceling, sometimes a whole household canceled," says Devereux. "Some brides requested a negative COVID test on the day of the wedding and some people balked at that and didn't come."
Guest lists were generally smaller. "We only had a couple of weddings that were around 200 guests," says Tallerman. "We've never had so many weddings that were between 70 and 125 guests."
While it's tempting to think that smaller guest lists are part of a trend toward more intimate weddings, Tallerman is once more taking reservations for 2022 with around 200 guests.
Nicole Friedman of GlampStar, which provides luxury tent rentals for weddings, also notes an increase in wedding party size. "In 2020, instead of putting up 20 tents, I put up four tents," says Friedman. "In 2021, some that reserved only five tents upped it to eight or 15. Events were definitely bigger and there are a lot more of them."
It's not surprising that a glamping option had appeal during a time of social distancing, since it means weddings can move outdoors and guests could have their own cozy tent to stay in.
A Wartime Urge
Poughkeepsie-based wedding planner Bianca Hendricks of RSVPbyB noticed other trends in 2021 that seem on track for 2022. "I've seen a lot of assigned seating versus guests just going to the table they want," says Hendricks. "I've done a lot of place cards. I also noticed more family-style dinners. Many families did not get to spend much time together over the past couple years, so there's a lot of focus on just being together."
Couples who had to postpone their wedding in 2020 had time to plan something special, says Hendricks. As a result, many decided to make a statement, whether that meant transforming the space with flowers, employing bold colors, or making the wedding a mini-vacation by extending the event through the weekend.
"I have couples who say, 'Everyone is from out of town so we're creating an itinerary of things people can do for the whole weekend,'" says Hendricks, who does both wedding and weekend coordination.
Destination weddings to exotic locales quickly lost popularity due to COVID travel restrictions. However, Tallerman has noticed that people are not as interested in getting married in New York City as they used to be, and more couples are opting to hold weddings in the Hudson Valley.
"Some of the caterers and event planners from the city have started contacting us up here looking for referrals," says Tallerman. With Hudson Valley caterers and wedding planners currently booked solid, there are some opportunities for New York City wedding personnel to fill in. "We can't find local vendors to book up here for 2022 and the schedules of the city vendors are a little more open because people are not wanting to get married in the city," says Tallerman. "That is definitely a different trend."
The surge of reservations is promising for the wedding industry, but it can also be seen as a positive display of faith in the future."2022 is looking great," says Devereux. "It's not only encouraging that people rescheduled from last year. It's encouraging that so many people want to get married. It's almost like there is this wartime urge. People want to make a commitment and get on with their lives, to make a statement even though times are uncertain."