Wedding season – Ten ways for single men and women to survive the great Indian wedding season and matchmaking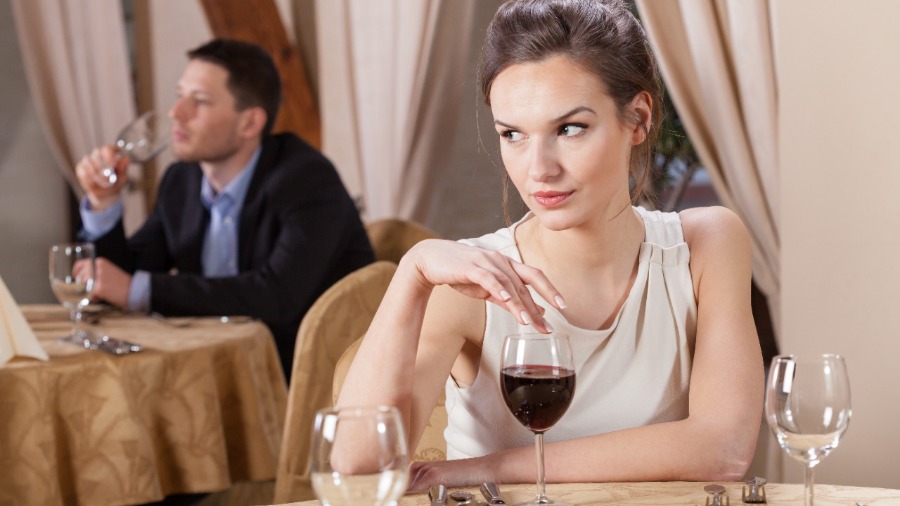 Being single in your late 20s or early 30s can be a real challenge, especially if you're the only single person around at a wedding. But fret not! Getting married is not a competition. Still, if you seriously want to avoid those pitying glances and wriggle your way out of any awkward conversations with elders, then here's your survival guide. Read on, take your pick and join the celebration.
Being not so gentle and zoning off

Weddings are fun, but definitely not when you are constantly reminded of your single status. From how your biological clock is ticking to how beshi boyosey chele/meye pawa jayna. Whether you meet those elders frequently or not, they are watching you. Wondering if plugging in the earpods will be rude — well, sure it is — but you can always zone off mentally like you do on a bad date.
Crush on Tinder aka bride's lil sibling

Weddings, apart from the great food (and if you are lucky, free drinks) are also the live-version of all dating apps combined. That diva, who just gave you a side-eye check out, is indeed your bestie's cousin with whom you played hopscotch when you were five. Shimmy your charms and dating skills, seek blessings from Rahul aka SRK, and turn someone else's wedding into your mini date (or at least exchange numbers). You need to start somewhere, no?
Play hide and seek with matchmaking aunties

Before you know it, your life can turn into Netflix-esque wedding shows. After all, we are all "Eternally Confused and Eager for Love". Imagine if we had to pay for botox every time the matchmaking aunties raised their eyebrows at our persistent singlehood — cringe! Anyhow, between the great Indian ghotkali and the aunties with a database that will put the Census department to shame, the only way to escape is to pull a full-on Mr. India and hide behind the stage, bar counter or even in the bathroom.
The social construct designed for a married woman, but not for…Wait, what?

Well, simply put, all those ladies who choose not to wear any glaring signs of suhaag (sankha, pola, sindoor, mangal sutra or even a wedding band) are often mistaken as singles (personal choices, remember?) and thereby unknowingly slide into the list of prospective brides. Imagine the facepalm moment of the said woman (and her already existing partner). If anyone was keeping a record of hilarious things that happen in weddings, this would rank among the top three. Better avoid.
The 'empathetic ear' and mental-note maker in action

Empathy is a virtue and observation a life-saving gift. Using all of them with perfectly timed "I-understand-your-pain-bro" nods, adding an occasional pat on the shoulder and even lending a hug, all the while taking mental notes on the cons of getting married is intelligence and the perfect use of brain.
Giving the I'm-gonna-eat-my-singlehood-feelings-away vibe

Let's face it. Most of the weddings we go to, are to eat. Between people who highlight your singlehood on one side and unlimited refills of food on the other, chances are we will prefer the other. While the live pasta counter may not be the Plus 1 you expect, bubbling cheese can easily make you forget the desperate 2am texts sent to your last 'situationship partner' on the eve of the wedding.
Getting into the cost accountant mode

Today, weddings are not just expensive for the couple, but also for the guests. Making a long revision session of your passbook might be a good way to reassure yourself about the perks of being single, while discouraging intrusive uncles. Coming up with counter questions — like the rising cost of weddings, telling people in excruciating detail the amount of money you'll have to spend on that rash-inducing sherwani, a long flight that you might have to take, expenses of buying a portable ring light, in the hopes of clicking aesthetic selfies — is a brilliant idea.
The philosopher mode

Single and happy about it? But sometimes, 'I don't want to get married' doesn't cut it. The only way to ward off those credit card selling convictions of annoying aunties is with a higher logic. All you need to do is brush-up on Osho and Socrates, listen to a few pretentious podcasts, whip up your most serious look and call marriage a 'social construct'. Throw in a couple of 'I can't choose my partner over chai and samosas' and 'the very institution is regressive' for good measure. After attending the third wedding party, we guarantee you that aunties wouldn't touch you with a bargepole.
Flaunting the self-perceived Casanova image

At weddings, every single conversation is how to potentially mingle. Treat the banquet as a garden of opportunities and channelise your inner Shivaji Satam to judge whether someone is single. Once your suspicions are confirmed, gently adjust your tie and cuffs before unleashing a range of 'smouldering' looks to grab inquisitive eyeballs. 
PS: Please refrain from being creepy and don't overdo it.
Be the dutiful friend at work

Sometimes, the best antidote to singlehood is immersing yourself in work. And at your best buddy's nuptials, there is always something to do — from making five trips to the airport every day to picking and dropping guests at the hotel to arguing with the decorators over the staleness of flowers, the list goes on. Whenever you see the matchmaking aunties approaching on your radar, you can start reprimanding caterers over the lack of paneer in the gravy or taking over kanyadaan duties from the bride's father!