Longtime Charleston jewelry store to close as owners retire after 45 years in business | Real Estate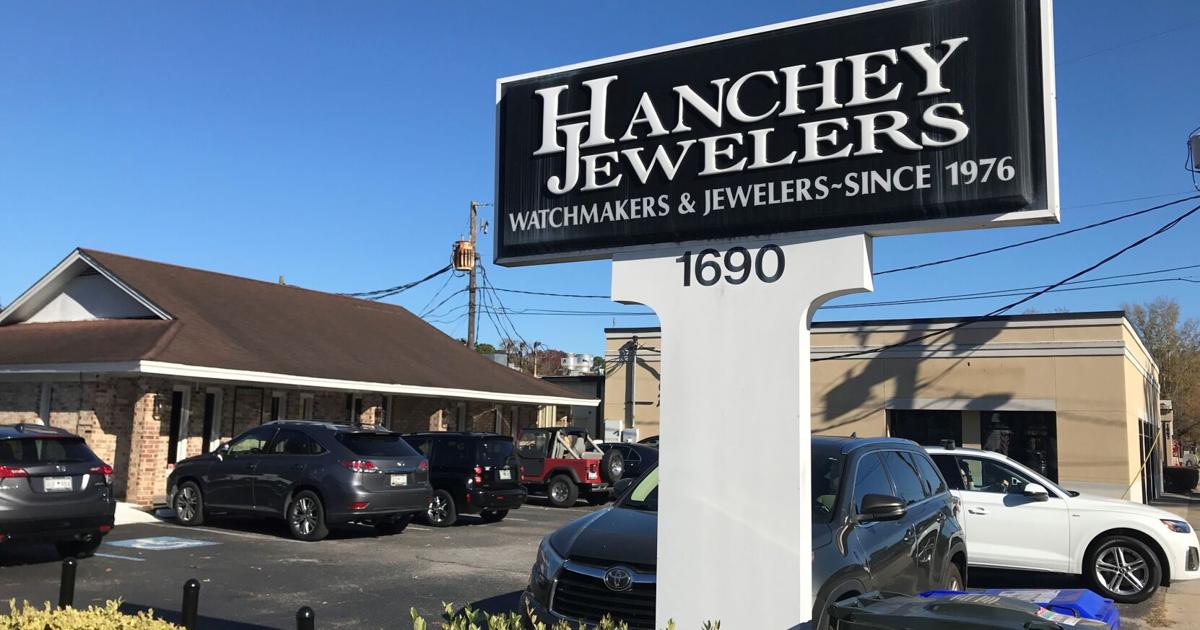 Forty-five years after launching a small watch repair shop in West Ashley, a Charleston jewelry store is in its last days.
Business owners Ann and Ken Hanchey are retiring and will close Hanchey Jewelers at 1690 Savannah Highway by year's end.
The couple, both now 67, moved out of West Ashley to the Charleston County countryside last year and decided earlier this year the time had come to begin enjoying more time with their grandchildren.
They are considering selling the store site between Five Guys Burgers and Hudson Nissan where the shop has been located since moving from Ashley Landing Shopping Center in 2005. It started in 1976 in Village Square Shopping Center on Sam Rittenberg Boulevard.
"We felt like now was the time," Ann Hanchey said.
Of the longtime business, she said, "It's been fun. We have thoroughly enjoyed it, and we have met so many wonderful people."
The shop will continue to operate 9 a.m.-5 p.m. weekdays, with items marked down 30 percent through Dec. 3. The percentage discount will increase each week until the week before Christmas when all stock will be reduced 50-75 percent. All sales are final, and the store is not taking returns or exchanges.
The shop is still doing repairs on watches, clocks and jewelry, but the service is limited for minor or quick fixes since the business is winding down.
"We haven't cut it off completely," Ann said. "We are trying to be mindful of our customers, and we are trying to leave on a high note."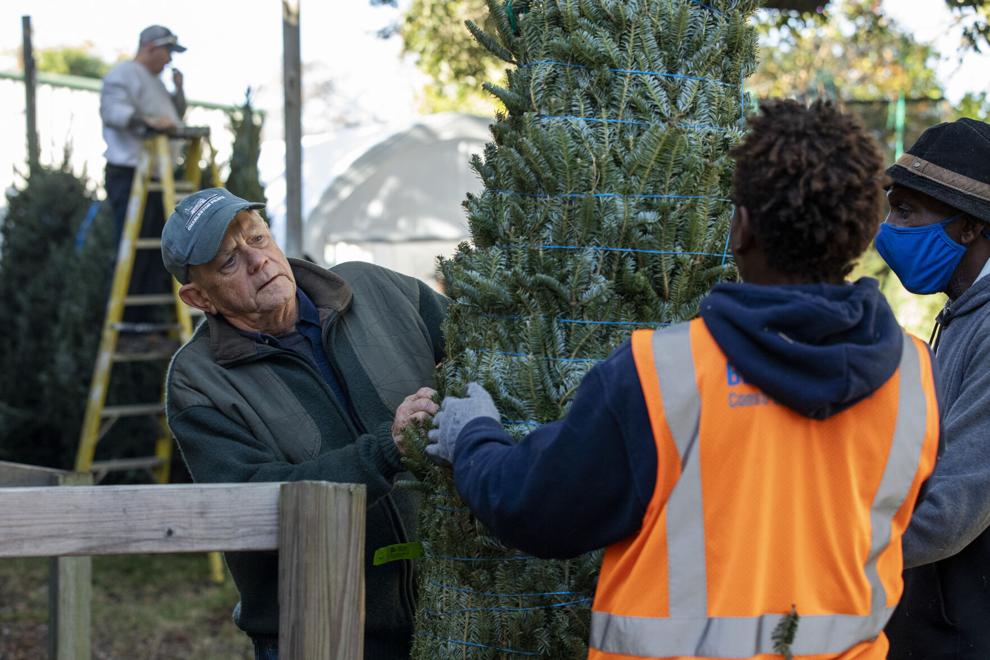 Ken Hanchey called the thought of retiring after working all of his adult life a bit frightening but said it's been a rewarding experience.
"We have really enjoyed it," he said. "I absolutely loved working on old clocks and working on jewelry. Who knows? I may take it up as a hobby."
They also are looking forward to traveling since it was difficult to take an extended vacation while running a business.
"We are looking forward to seeing some places in the U.S. mainly," Ken said. "We also have a couple of boats and a few kayaks. We are ready."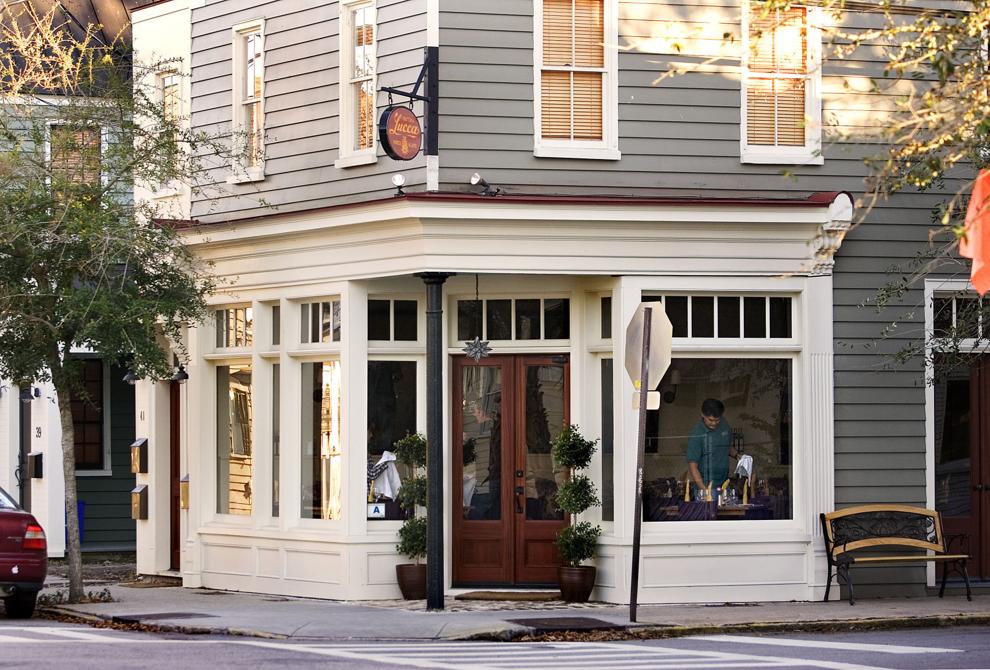 What's cooking?
A former Italian restaurant site on the Charleston peninsula will become a new dining venue by late spring.
Dano Heinze, the longtime chef de cuisine at the former McCrady's restaurant on East Bay Street, recently leased the shuttered site of Trattoria Lucca at 41A Bogard St., according to Jim Moring of restaurantbrokers.info.
Heinze, who will operate the business with his wife, Bethany, plans to open Vern's, a neighborhood bistro offering American fare in the 1,427-square-foot space that has 48 seats and a bar. The venue is named after his grandfather.
The couple leased the site for three years with options for two more three-year terms.
Heinze left McCrady's in 2016 after nearly 10 years at the downtown restaurant. He relocated to California for another food-related venture before he and his wife moved back to Charleston in April to find a new restaurant enterprise.
Variance request
The city of Charleston's Board of Zoning Appeals will hear requests Dec. 7 for a variance and special exception for three proposed businesses.
A dog grooming enterprise and a coffee shop are planned for the ground floor of a two-story, residentially zoned structure at 12 Line St. on the East Side.
The property is owned by a firm called Ztrain LLC, which paid $400,000 for the site in March, according to Charleston County land records.
The proposed businesses are seeking a variance that would allow no off-street parking. The city's rules require 11 spaces.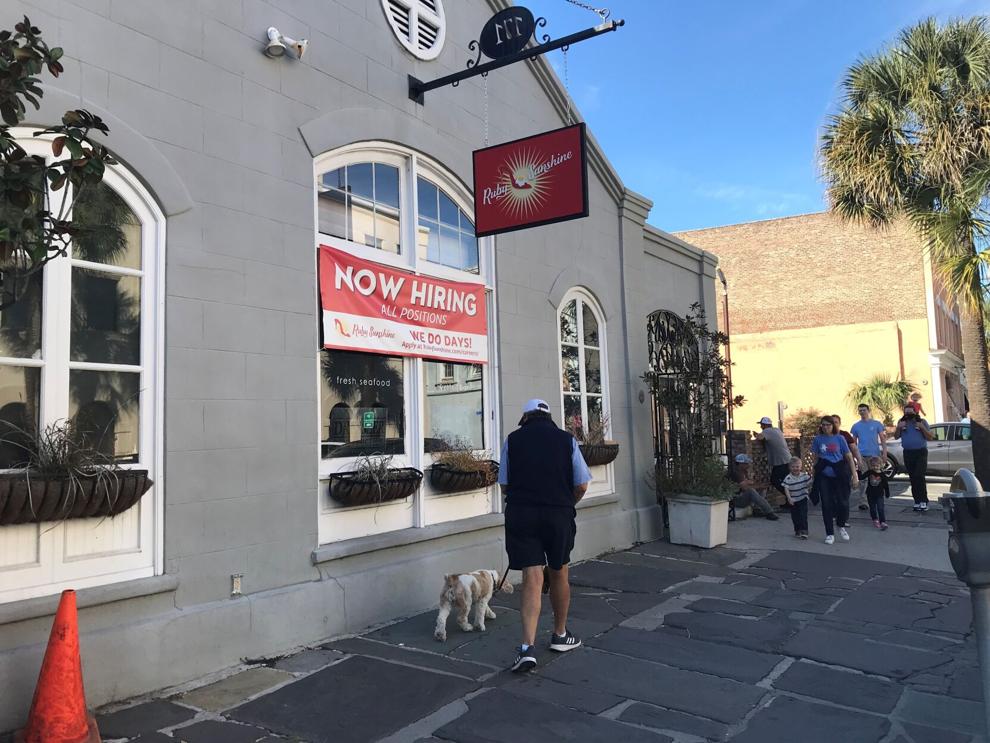 The special exception request involves a proposed restaurant in the Cannonborough/Elliotborough neighborhood.
Property owner Tift Mitchell is asking the city for a special exception to restore and enlarge a historic commercial space at 114 Cannon St. and 219 Ashley Ave. so the site can be used for a dining establishment.
The request is to allow the business to operate without the required 13 parking spaces.
Mitchell bought the site in September for $1.65 million.
Lowcountry Barbershop has operated at the site near the Medical University of South Carolina for the past 12 years.
Holiday bazaar
The eighth annual Homegrown Holiday Bazaar is set for 10 a.m.-3 p.m. Dec. 4 at Johns Island County Park at 2662 Mullet Hall Road.
Look for 75 vendors, food trucks, music, seasonally themed games, children's activities, silent auction and a visit from Santa and Mrs. Claus.
Admission is free, with free parking on site. For more information, go to seaislandschamber.org/holiday-bazaar.
Do you know a retail business that is opening, closing, expanding or in the works? Reach Warren L. Wise at w[email protected]. Follow him on Twitter @warrenlancewise.