How to Encourage Bridesmaids to Wear Dresses They Don't Love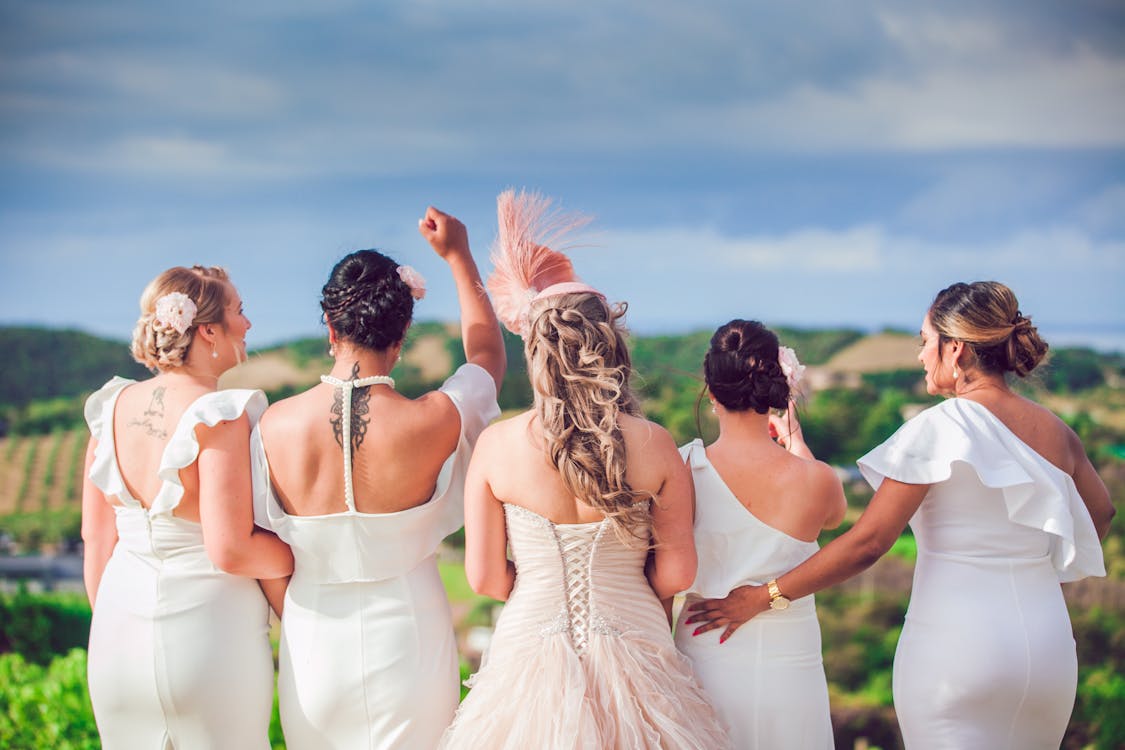 Weddings can be hectic, especially when you are dealing with members of the wedding party who are not happy with the decisions you have made. Even though the wedding is about you as your partner, people who are involved will still feel obligated to share their options. There are lots of bridesmaids who hate their dresses. For those bridesmaids who are not happy with their dresses at all, there is a difficult conversation to be had. Helping them understand why you have chosen this dress because it is your wedding day is often not a good enough reason to wear the dress for a lot of brides. Instead, take a look at the following ways you and your bridesmaids can try to find common ground:
Remind them it is your big day, not theirs
First things for, say it how it is. They are bridesmaid purple because you have bestowed that privilege upon them. Remind them that as it is your wedding day, you should be the one to decide what they wear, and the dresses of your choice have been chosen for that reason. Explain how you decide the colour and style would fit in with the ceremony, and that should help your bridesmaid understand the vision you have for your wedding.
Compromise with them to a degree
If your bridesmaid is stubborn and you have not yet bought the dresses, you might consider compromising with them. Do not give them exactly what they want, but instead, consider their suggestions and look for potential compromises. Avoid doing this if you have already bought the dresses, as it is not fair to you to keep your bridesmaids happy and waste money on your wedding day!
Allow them to change after the ceremony
Most bridesmaids stay in the same dress for the ceremony and the evening party. Remind your bridesmaids that if they wish, they can immediately change into a dress of their choice once the official ceremony is finished, and when the wedding party photos have been taken. Let them wear the short dresses they like once the ceremony is completed. This should keep everyone happy and more comfortable when dancing the night away!
Get them perfectly altered
How the dress is fitted to a certain body type is often the main reason why a lot of bridesmaids end up disliking their gowns. Offer your bridesmaids to have their dresses altered to match the shape of their bodies perfectly. This might make them feel much more comfortable in the dress, and also will give them a reason not to change their mind once the alterations have taken place!
Bottom line
Organising a wedding is difficult, and it can be hard when your bridesmaids are not happy with the dresses you have chosen for them. Try to compromise, offer alterations, and allow them to change after the ceremony has finished into different dresses such as little black dresses if that will make them feel better. Remember this day is all about you, and your bridesmaids should offer you the same respect you give to them.